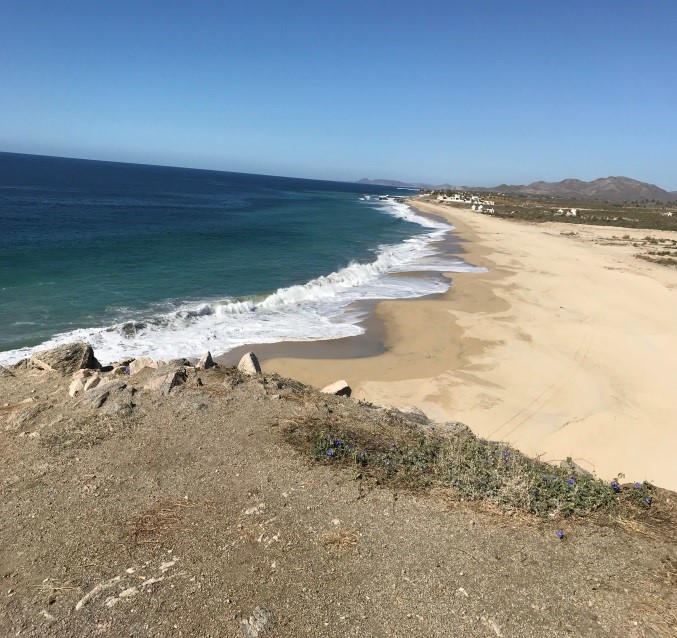 WHY IS MEXICO AN IDEAL LOCATION FOR YOUR NEXT PROJECT? Mexico Beachfront Land For Sale.

As the leading Spanish speaking country in the world, Mexico encourages and welcomes foreign investment.
The economy is the 13th largest in the world in Nominal terms and the 11th largest by purchasing power parity (PPP), according to the International Monetary Fund.
Mexico is a young country with an average age of 27…….bodes well for the future.
Mexico is the world's fourth largest oil exporter.   With the price of oil currently low, other sectors  such as manufacturing, tourism and workers´remittances provide greater foreign investment.
Mexico is the 8th most visited country in the world.
Mexico has 11 Free Trade Agreements covering 45 countries, it also has 9 Economic Complementation Agreements, has signed Investment Promotion and Protection Agreements with 2 countries and has negotiated Double Taxation treaties with more than 31 countries
Mexico, Canada and the US joined together in 1994 to create a continent wide free trade zone with a population of 439 million people and a combined GDP of 14 trillion USD.  This has recently been re-negotiated as the USMCA treaty and came into place July 1, 2020. It is anticipated that the US and Canada will become more dependent than ever on Mexico for agricultural products and manufactured goods.
Mexico is California's main trading partner and 31% of all Californians are of Mexican descent.
10,000 baby boomers are turning 65 every single day, according to AARP.  This is expected to continue into the 2030s. Easy access, great weather, lively lifestyle and caring and welcoming Mexicans make this an attractive option for retirement and long term care in the country.
AMAR the Mexican retirement association is growing and providing good infrastructure to support the increasing Aging in Place facilities.
Younger people, thinking ahead to retirement, buy homes to provide rental income now, appreciation for the future retirement.This provides great vacation rentals.
It is 40% less expensive to live in many parts of Mexico than it is to live in many parts of the US and Canada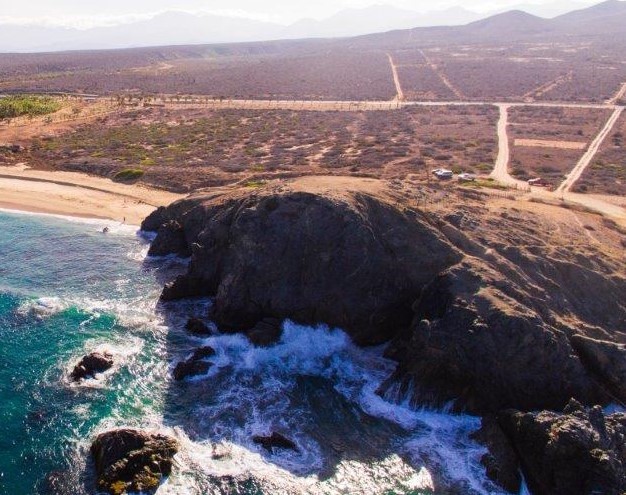 WHY IS BAJA CALIFORNIA SUR THE PERFECT LOCATION FOR THIS INVESTMENT?
In 2018 and 2019, Baja California Sur is the fastest growing state in the country with 18.1% growth, and industry grew 92% over 2017 reports INEGI, the National Statistics Institute.
Situated on the Pacific Ocean and the Sea of Cortez, Baja California is the most desired and attractive tourism and retirement destination in the country. In 2020, due to the CoVid pandemic growth slowed but it is expected to lunge forward again as the pandemic issues slow. Making this pristine Mexico beachfront land for sale and ideal investment.
La Paz, capital of the state, is more than 500 years old with seven universities, major sea research centers and is gateway to the fabled Sea of Cortez.
Southward, Todos Santos, a Magic Town, (Pueblo Magico) is home to artists, writers and creative people from all walks of life.
Los Cabos, golf center of Latin America, is home for many of the rich and famous, and there is something for everyone in Cabo!
Up the East Cape, some of the finest sports fishing in the world is found and Cabo Pulmo, Marine Sanctuary, harbors hundreds of exotic species.
WHY SHOULD A CONTINUING CARE RETIREMENT COMMUNITY BE CONSIDERED FOR BCS?
Proximity to the US.  The Los Cabos international airport provides flights to all over the US, Canada and other parts of the world.   Access is simple!
Quality of Life:   is high with outstanding services, shopping, travel options available.
Medical Services:  are excellent and abundant and available at reasonable cost whether for emergency care or for general care.
Cost of Living:   Can be expected to be about 40% less than most parts of the US and Canada.
Climate:   360 days of sunshine each year.  Average temperatures range from 63 to 86 F. year round.